As parents, it can be difficult to know how to help your children to revise or study at the time of their assessments. This article is intended to give you some useful tips on how to do this successfully.
Creating the right study environment
Find a quiet place for your child, where you can leave study notes etc. and come back to them. This area should have a table or desk and a comfortable chair. The area you choose should be well lit and warm. Keep all the study materials together and ensure all notes are well-organised.
Having the right equipment
Your child will need the following:
A4 lined paper
Folders
A3 paper for posters and mind maps
Felt tips or coloured pencils
Highlighters
Pens
Pencils
School books, including text books
Ruler
Subject-specific equipment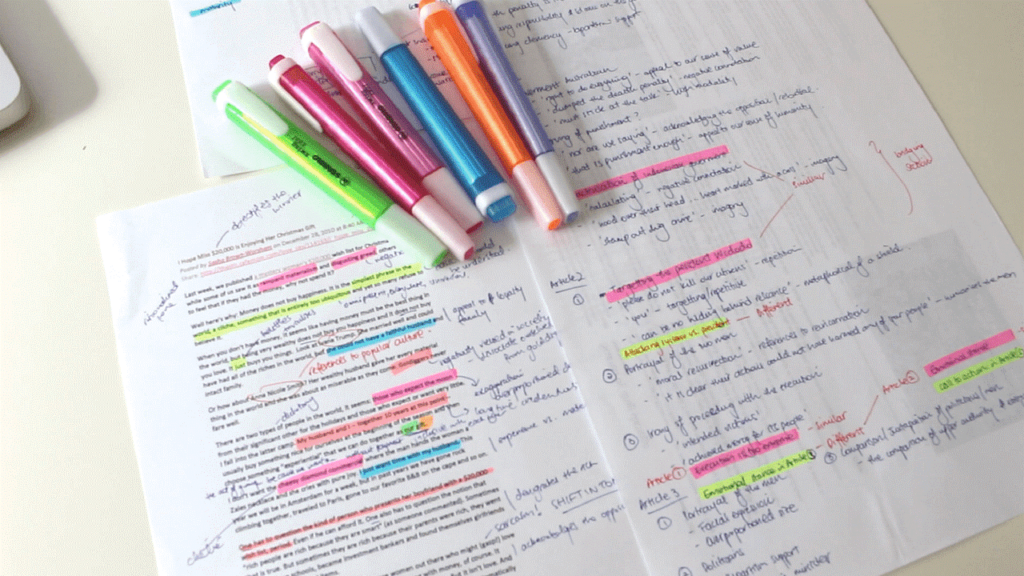 Tips
Short bursts of revision (30-40 minutes) are most effective. Concentration lapses after about an hour so they will need to take a short break (5-10 minutes).
Find a quiet place to revise.
Make sure not just to revise the subjects and topics your child likes. Work on the more demanding ones as well. You can focus this by highlighting revision topics in green if the child feels comfortable in this area and orange if it is an area which needs development.
Stick key notes to cupboards or doors so that the child sees them every day.
Rewrite the key points of revision notes; read them out loud. We remember more than twice as much of what we say out loud than of what we read.
Use various techniques for example, make learning maps, use post-it notes to write key information and create flashcards.
Use positive reinforcement. As the expression goes: If you think you can succeed, you will.
Improving Memory
Much of revision relies on remembering what has been studied. Here are a few ways to improve memory:
1.Chunking
This is grouping items or information together into memorable chunks. This allows your child to remember more easily and to link the smaller chunks to larger topics.
2.Repetition
This is a simple method. Just repeat the information over and over. It will sink in eventually. Three times is often enough to help remember a topic.
3.Linking
This involves linking words or topics to things around your child. For example you could link a topic to a song, a person or even a piece of furniture. The idea is that it triggers our brains to remembering the topic when we see the item we have linked it to.
4.Mnemonics
Techniques:
• Make notes colourful.
• Rewrite notes several times then test your child on what they can remember without looking at the notes.
• Mind Mapping: Use a blank sheet of paper; encourage your child to put your key word of the topic they are revising in the middle. Put the main topics on thicker branches coming from the middle. Then from the main topics, use thinner branches to write the smaller subtopics and details. Include pictures as it's easier to remember pictures.
• Cards: Use flash cards and either draw or write one word or image to help recap the revision and jog your child's memory on a topic.
• Physical Revision: Your child could try walking around the room as they read revision notes. They could act out the topic with a friend or read out the notes in a funny voice.
On a light-hearted note: We are sure the BIG elephant will not upset the SMALL elephant.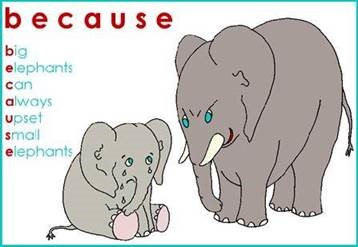 Emma Constantinou, our Deputy Head of Primary School